This is a discussion tree based on many discussions with animal welfare advocates related to my Peter Singer discussion tree.
Is it missing an important argument? Comment below about what should be added.
Click the diagram to expand or view the PDF for selectable text.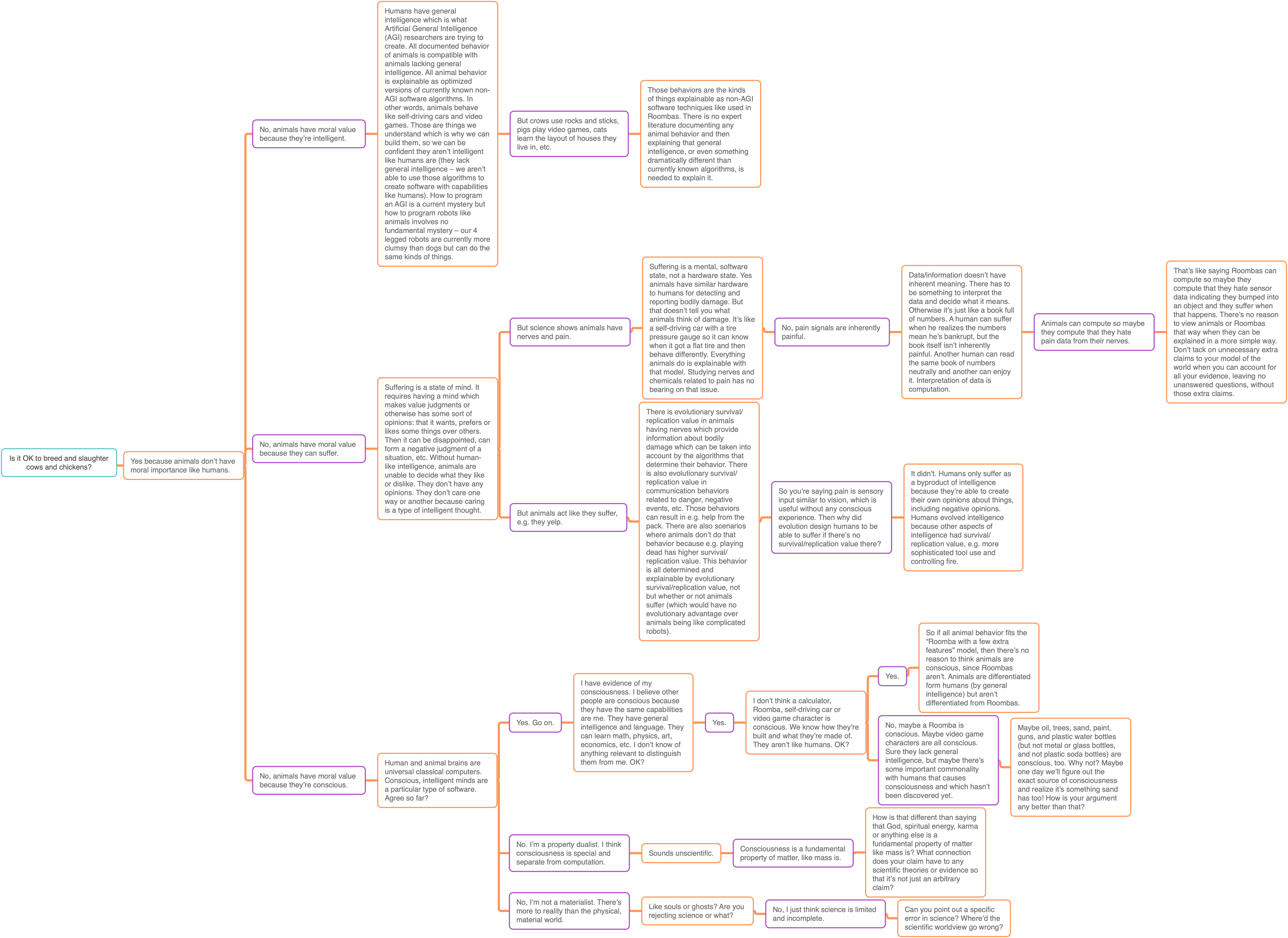 See also: Posts about animals.